Cream Impulse Responses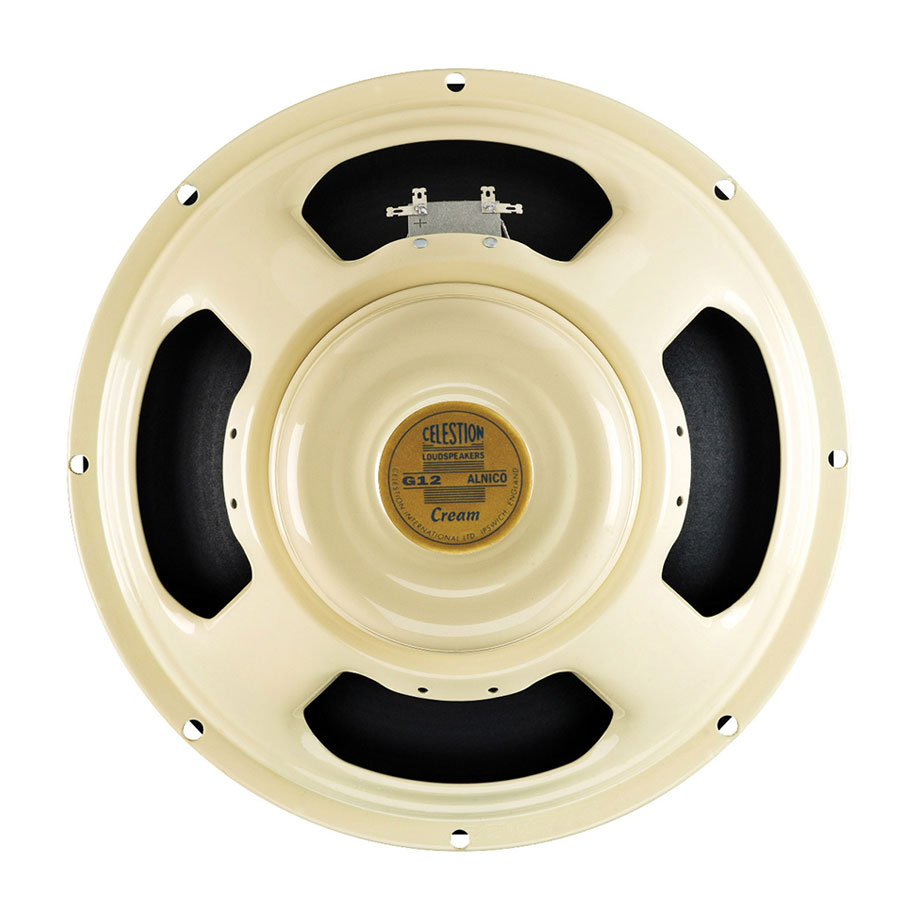 Ever since the creation of the Celestion Blue, guitarists have been in love with the rich, seductive sounds of alnico guitar speakers. And for those hooked on discovering the richest vintage alnico tones, but looking for a different flavour, the Celestion Cream could be the perfect choice.
Yes, it brings a glorious, laid-back attack, exuding the same warm lows and brilliant bell-like chime. With the Cream, you can still expect smooth and organic mids, that compress just right when pushed hard, but there's something more. The Cream has a midrange that is further characterised by a fine-grained detail adding a high-definition quality to the vocal range, yielding more expressiveness than you ever thought possible.
It's the unmistakable sound of our legendary Alnico speakers taken to the next level: try the Celestion Cream and experience crème de la tone.
The Celestion Cream is available as five different types of IR, with the speaker itself featuring in five separate and individual types of cabinet:
1×12 (open back)
1×12 (closed back)
2×12 (open back)
2×12 (closed back)
4×12 (closed back)
In the recording for each cabinet, the impulse response has been acquired by using three well-known studio recording microphones. Each of these mics is sited, in turn, in six separate locations, altogether yielding 18 impulse Responses in total.
As a useful addition, we have also included another eight mix IRs for each cabinet. This has been done by mixing single impulse responses together, giving more options for creating great tone. We've added some more information on the combinations of mic and placement used for the mix IRs by navigating to this link.
Every cabinet-type has been made into an impulse response pack, which is available to purchase as an individual item. If you would prefer multiple cabs, then consider the whole speaker collection and receive all five cabs in one pack.
The IR files are delivered in .wav format, making them compatible with most popular convolution plug-ins. You can find out more about software and hardware compatibility by navigating to this page.
Cream Collection
Get all the impulse response files for the Celestion Cream series in one complete set. Explore the full range of sounds for this classic speaker, at a considerable saving over buying individual files.