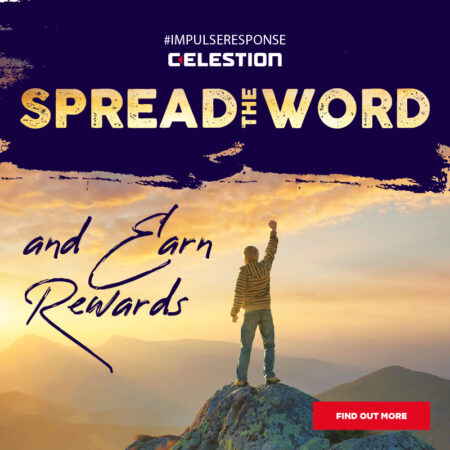 We've been extremely impressed by the amount of time and effort so many of our customers put into creating such great, detailed, comprehensive and professional-looking online content, showcasing and demoing Celestion digital tone.
Whether it's videos on YouTube, blogs, podcasts or personal websites, we think it's time you deserve some kind of reward for your efforts – so we're launching a new Celestion Affiliate Program which lets you earn a share of any sales resulting from people clicking on your unique Affiliate link.
How the Celestion Affiliate Program Works
Becoming an official Celestion Affiliate couldn't be easier:
Apply for a Celestion Affiliate account by completing this form and creating a user ID and password. Registering will give you access to the Affiliate Account Manager and we will then send you your unique Celestion Affiliate link.
Use your unique Celestion Affiliate link to start earning commission straight away! You can include your Affiliate link anywhere you like:
Video descriptions

Social media posts

Websites

Blogs

Articles

Emails to friends

Use your imagination!
When anyone clicks through to the CelestionPlus.com website from your unique Celestion Affiliate link and makes a purchase, you will earn a 15% commission of the sale price. This referral fee is deposited to your PayPal account on a regular basis via the Affiliate Account Manager.
Sign up here! If you create online content based around Celestion digital prodcuts including impulse responses, register to become an official Celestion Affiliate now and start earning from your referrals today!
For full terms and conditions regarding our Celestion Affiliate Program, click here.