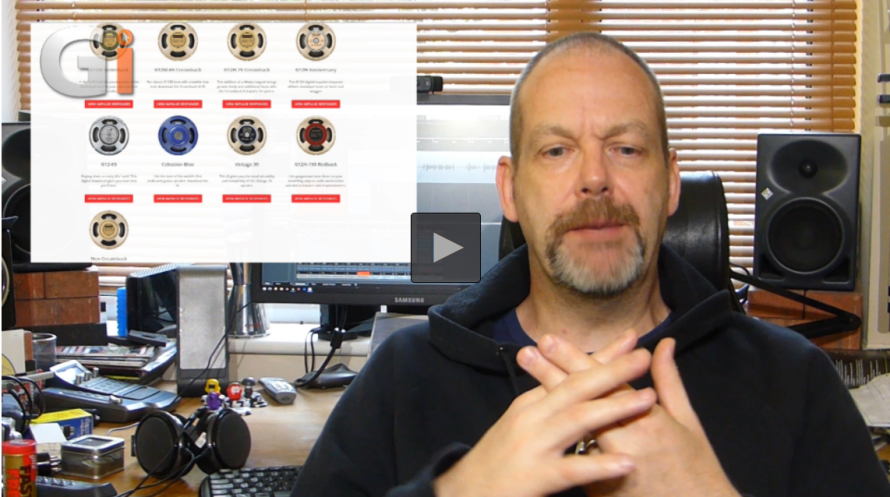 Guitar Interactive Magazine has established itself as a high quality online publication, reviewing a wide range of guitar gear every month, and interviewing a line-up of guitar greats to die for – Brian May, Robben Ford, David Gilmour and Slash, among many others. (Latest issue and back issues can all be viewed here.)
Now the publication has featured Celestion's impulse response downloads prominently in a review and in a tech session.
First, Andi Picker, resident tech reviewer, took a look at Celestion's impulse responses – here are a few highlights from his review:
Accurate:
"These Celestion speaker/cab/mic combinations actually sound pretty much like perfect versions of my own real cabs and mics."
"These impulses were clearly recorded to a very high standard with top quality equipment and engineering."
Easy to Use:
"They seem to work well without needing additional EQ tweaking, which is both reassuring and convenient."
"The downloads are well arranged and simple to navigate, and it's easy to exclude any options that you don't want to use. File names are useful, using clues like "dark", "thin", "bright", "fat", and "balanced" to guide us."
Good range of options:
"…the impulses within the microphone folders are varied enough that we can actually hear the differences between them."
Great tones:
"The sounds have a clarity and sense of air about them that works well with both real and simulated amps and the room mic samples layer beautifully with the close mics."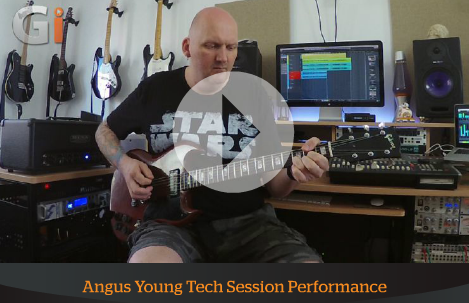 Then Jamie Humphries used Celestion Vintage 30 IRs to show us how to achieve an Angus Young (AC/DC) guitar style.
"For this Tech Session I used an original 1974 Gibson SG plugged into my Mesa TC50 head, on the green channel. …I ran the speaker output into a Two Notes Torpedo Studio digital load box, and used impulse responses by Celestion, two V30 cabs, with both ribbon and dynamic mics, blended in the mixing stage."
(For true Angus Young authenticity, Jamie even wore shorts!)
Read Andi Picker's Celestion IR review here.
Full details of the Tech Session, including video are here (page 36).
Check out Guitar Interactive Magazine here.
Explore and download Celestion impulse responses here.