We're delighted to announce a major new development in our range of IRs. Celestion has teamed up with Suhr to create an exciting set of impulse responses based on the Suhr cabinet range, offering musicians and producers a whole new dimension in digital guitar tone.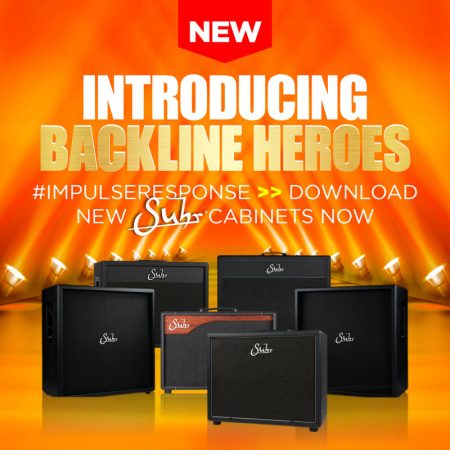 This IR collection is designed to appeal to guitarists who want the combined tone of classic Celestion speakers housed in a high-quality Suhr speaker cabinet. Whether you already own a Suhr cabinet filled with Celestion speakers, or whether a Suhr cabinet is on your gear wish list, these new IRs mean you can replicate authentic Suhr cabinet tone at home, in the studio or live on stage.
But before we reveal the details of our new Suhr cabinet impulse responses, let's take a moment to look at the influence of the cabinet on guitar tone, and why we've teamed up with Suhr in this way.
How Much Does a Cabinet Influence Tone?
Most of the tone you'll get from a speaker cabinet will be down to the speaker(s) inside and how they are mic'd up. But, as a million-and-one YouTube videos and gear forums will testify, the quest for perfect tone leads many guitarists to pay considerable attention to their cabinet too.
Issues such as the type and thickness of material used, whether or not the cab is open at the back (and how big that opening might be); even the type of grill cloth, all these things have all been debated endlessly.
And it's exactly because the design and construction of a speaker cabinet can make a noticeable difference, that our original Celestion speaker IR range was captured using good quality, well-built bespoke  cabinets, to give the most neutral effect possible.
However, we do know that guitarists can often have strong preferences about their choice of cabinet, especially if they've found a speaker and cab combination that really works for their amp. So now we're partnering with a number of leading manufacturers­ – our backline heroes – to provide branded cabinet impulse responses. The first cabinet maker to get the Celestion IR treatment is Suhr.
Why Did We Choose Suhr?
Based in California, USA, Suhr was founded in 1997 by John Suhr, who was already well-established as a maker of high-end, custom guitars, attracting an enviable client base of legendary guitarists, including Mark Knopfler.
Over the past two decades, the Suhr product range has evolved rapidly to encompass amplifiers, cabinets, effects pedals, pickups and more. In the last few years, Suhr have also embraced digital tone emulation with products such as the PT100 plugin. You can explore the full Suhr product range here.
As a gear company committed to ''unflinching attention to detail'', Suhr's ethos is a perfect match for Celestion's – which is why we are proud to supply Suhr with Celestion speakers for their cabinets and, now, to make available the tones of six Suhr cabinets in IR form.
The New Suhr Cabinet Impulse Response Range
We've recorded impulse responses for six key cabinets in the Suhr cabinet range, comprising two 1×12s (open and closed back), two 2×12s (open and closed back) and two 4×12s (both closed back) as follows:
Suhr Badger 1×12                                    
The Suhr Badger cab is a 1×12 closed back cabinet containing a Celestion Vintage 30 speaker, often used as an extension cabinet for Suhr Badger and Suhr Corso amplifiers. It's become popular with guitarists looking for that V30 closed back sound in a more compact format.

Suhr Bella 1×12                                        
The Suhr Bella cab is a 1×12 open back cabinet containing a Celestion V-Type speaker. Typically teamed with the Suhr Bella amplifier, it's a perfect choice for lead guitarists looking for a classic Celestion tone with a punchy, modern edge.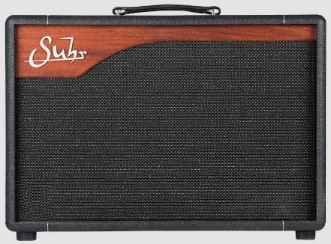 Suhr Hedgehog 2×12                               
The Suhr Hedgehog cab is a 2×12 open back cabinet containing Celestion G12-65 speakers. Designed to be used with the Suhr Hedgehog amplifier, this is a versatile cabinet that has proven popular with players of all genres, including blues, rock or heavy metal.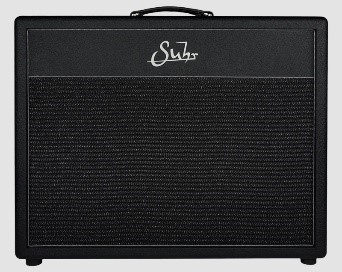 Suhr PT 2×12                                            
The Suhr PT Pete Thorn signature is a 2×12 closed back cabinet containing Celestion G12H-75 Creamback speakers. The PT cabinet appeals to players looking for a tighter low-end, due to the Heavy 'H' magnet in the Creambacks.
Suhr 4×12 Greenback                              
This Suhr 4×12 closed back cabinet contains a set of Celestion G12M Greenbacks, one of our most popular speakers. Intended to complement Suhr's larger format amps, the 4×12 Greenback option is a firm favourite with rock guitarists.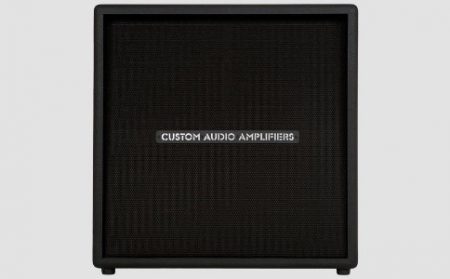 Suhr 4×12 Vintage 30                              
Our second 4×12 option is a closed back cabinet containing a set of Celestion Vintage 30s.
This is a truly iconic speaker/cab combo and a clear go-to choice for many heavy rock and metal guitarists.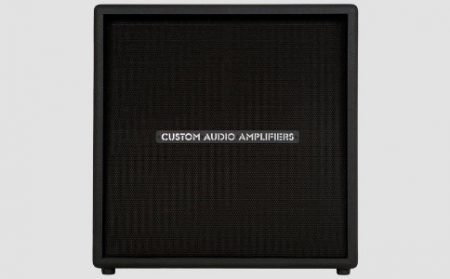 The Technical Bit
Our Suhr cabinet IRs have been captured in exactly the same way as our core range of Celestion speaker IRs, by expert sound engineers in a world-class recording studio. Like our existing IRs, they're in .WAV format, so they can be installed and used on the same range of DAWs or amp modelling gear as our current IRs.
We've used the same microphones in the same positions, resulting in the same range of tone options – Balanced, Bright, Thin, Fat, Dark and Dark 2 – plus a rear mic for the open back cabinets. Each IR has the same room mic options and additional mic mixes, and the same choice of sample length (200ms or 500ms) and sample rate. This means that the file structure inside each cabinet IR pack is the same as our current IRs, which means no additional knowledge needed to use them.
As usual, you can buy each cabinet IR separately, or as a collection with up to 50% discount.
Explore and download the new Suhr cabinet impulse responses now!
We have more branded cabinet impulse responses planned – to make sure you hear about them as they happen, sign up to our newsletter today.