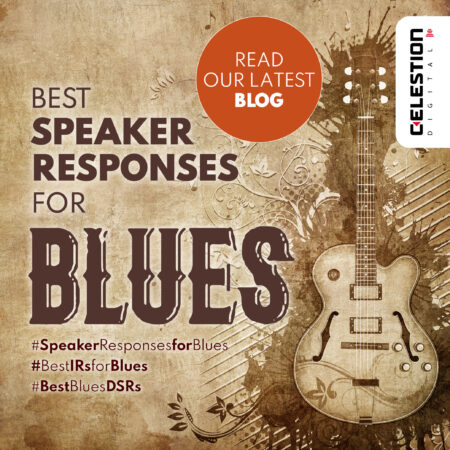 The Sound Of The Blues! It seems as though it should be simple – we're talking about a style of music that's known for being more about the mojo than the gear and, let's face it, the sound is all in the fingers, isn't it?
The issue is that 'The Blues' isn't really a single thing; we know it when we hear it, but the lines get a bit blurry when we start to try to define it! For some, The Blues is all about the acoustic mastery of Robert Johnson or Leadbelly, for others it's the Kings (Albert, BB and Freddy), or SRV, or Jimi Hendrix, or Howling Wolf, Buddy Guy, T Bone Walker, Eric Clapton, John Lee Hooker, Memphis Minnie, Sister Rosetta Tharpe, Johnny Winter, Rory Gallagher, Roben Ford, Gary Moore, Joe Bonamassa, Albert Collins, Robert Cray, Billy Gibbons – it's a very, very long list.
Early blues players would be strictly acoustic, later some played basic electrified guitars and plugged into whatever they could find to be heard. As the music world started to realise that guitar-slingers are enormously cool, some players started to develop signature tones, and later a new generation of British players absorbed everything they could wrap their ears around and played it back through the modern gear of the day (and country) until Eric Clapton refused to turn-down his JTM Marshall and pretty much invented blues rock as we know it today.
So, what Celestion Speaker Responses do we recommend to guitarists looking for the perfect blues guitar speaker tones?
The Cleans
There are lots of clean sounds in the blues ranging from the laid-back warm tones of BB King, through the bite of Buddy Guy to the ice-pick attack of Albert Collins. Amps could be anything with good headroom and speakers to match. Given that the speaker is the final filter on the sound, we could go with just about anything here to fine-tune. Big clean Fender amps seem to love the Celestion G12-65, we'd also try a G12H-75 Creamback or the A-Type for a more traditionally American tone. For a 10" alternative – try a G10 Creamback.
The Blues Breaker
The tone that started THE TONE. Greenbacks – old style 20-Watters – Heritage G12M for an authentic '60s grind, G12M Greenback for a slightly crisper update, G10 Greenback as an alternative.
The Tweed
The classic and beautiful 'on the edge' sound of a tweed or brown-face Fender pushed to the point of near destruction – the American version of the Blues Breaker sound. This one can go in a few different directions – start with the A-Type for classic American, G12M Greenback for a more British version and perhaps a G10 Gold for some extra mojo.
The Dumble
Alexander Dumble's legendary amps have carved their fat, searing sound and sustain into the tone palette of modern blues –start with a G12-65 or a G12M-65 Creamback!
The Blues Rocker
This could be just about anything, the sweet sustain of a Soldano, crunch of a Marshall, bite of a Vox, they're all there at the blues/rock crossroads – Celestion Blue, G12M Greenback, Vintage 30 – you can't go wrong with any of these choices.
Alternatives
More than just about any other genre, The Blues walks a fine line between intimate emotional connection and swagger – from simple guitar-cable-amp to massive multi-amp/huge pedalboard rigs, it's all about the player. How we play responds to how we sound, and the speakers make the sound; in any category, swap a ceramic magnet for an AlNiCo or vice versa – try a 10" version – mix and match anything that appeals and see what makes your hair stand on end!