If you own a Two notes Torpedo or its software equivalent, Wall of Sound, you probably already know that you can use any of our regular Celestion WAV format IRs in your gear to generate authentic Celestion tone.
Since we launched our Two notes format IRs for the Alnico Blue, Greenback and Vintage 30 a few months ago, one of the most common questions we get asked is – what are the extra benefits of using the new Two notes format IRs?
In this blog we aim to answer that question. Put simply, there are three significant benefits you'll want to know about. In this blog we thought it would be useful to  look at these in more detail.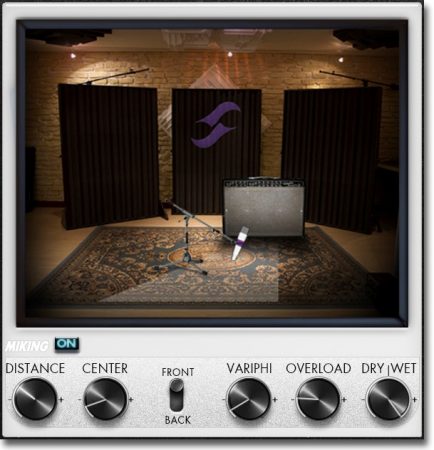 Full Microphone Movement Functionality
Wall of Sound offers more than just speaker tone simulation – it's also a 'speaker and miking simulator' – which means the ability to move mics around within the (virtual) room to achieve increased control over tone.
Of course, with regular Celestion IRs, you get a wide choice of mic positions to choose from which have been selected and captured by our expert sound engineers. But using  the Two notes format IRs within the Wall of Sound environment  the Two notes simulation engine gives you greater control over mic position – offering excellent additional functionality for people looking for ultimate tone control.
Overload Parameter
Two notes' Wall of Sound offers a function called Overload Parameter which is a unique, non-linear convolution processing capability that is able to reproduce the distortion of the speaker when pushed hard. In other words, it simulates what happens when you turn up a cab really loud and the mic begins to reach its limits.
The Overload Parameter can be controlled through a range of 0-10 – not just on/off – and is the perfect way of adding in the right amount of distortion to suit your tastes or requirements.  One of the key capabilities of the Wall of Sound plugin is that it works with the data embedded in the Two notes format IRs to deliver the unique Overload Parameter functionality.
Wider Range of Microphones
In addition to the Shure SM57, Royer R-121 and Sennheiser MD421 microphones that were used to record the original G12M, Alnico Blue and Vintage 30 (and other core Celestion) IRs, The Two notes users format IRs also incorporate five additional microphones: the AKG C414EB, AKG D12, Beyer Dynamic M160, Coles 4038 and the Neumann U47.
This addition of five more professional, industry-recognised mics provides full compatibility with the Two notes environment giving users a lot more choice over microphone tone.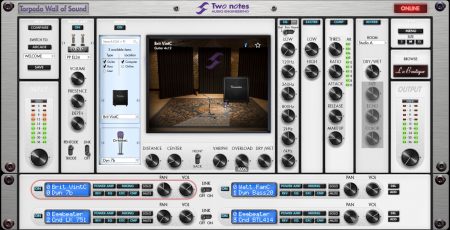 About Wall of Sound from Two notes
You can download Wall of Sound with a free 30-day evaluation licence which includes two sample cabinets (not Celestion) 8 mics and 8 power-amp simulations to enable you to try out the software at your leisure.
As soon as you buy any cab from the Two notes store, the software is then yours to own under permanent licence. Additional cabs, including the authentic Celestion Two notes format IRs, are available for purchase directly within the software and are automatically installed – so there's no additional installation step to go through.
Download Today!
If you want to discover the tones of Celestion's Alnico Blue, G12M Greenback or the Vintage 30, with full Two notes compatibility click here to buy direct from Celestion or click here for the Two notes website.
Each of these speakers are available as both individual speaker cabinets or as a speaker cabinet pack. Download these three iconic speakers today!