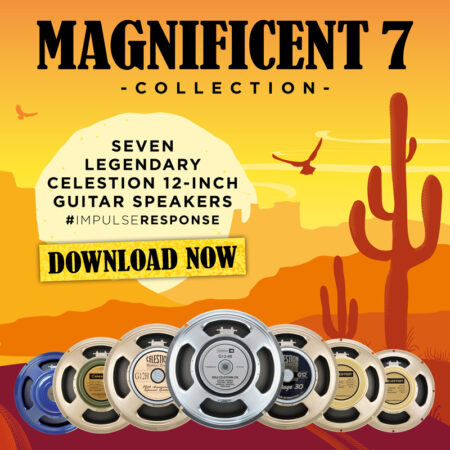 The Magnificent Seven, as we like to call them, were the first of our classic speakers to get the Celestion speaker impulse response treatment and be made available for purchase to the general public.
Seven of our most iconic speakers are now available together in The Magnificent 7 Collection, the perfect place to start if you're starting to develop a collection or are looking to expand your range of IRs.
We saw that guitarists were actively searching for and experimenting with impulse responses to recreate desired tones. This opportunity led to us developing our own range of speaker IRs to allow guitar players access to the sounds of our iconic speakers, without compromising on the complexity and richness of analogue tones.
And so, the Magnificent Seven ride again in digital form, available now for digital download. Our line-up consists of:
Celestion Blue
G12M Greenback
Vintage 30
G12M-65 Creamback
G12H-75 Creamback
G12H Anniversary
Heritage Series G12-65
Below, we take a look at each of these legendary speakers in a bit more detail.
Celestion Blue – The Original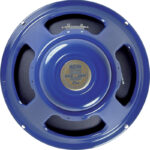 Few speakers have the pedigree of the Celestion Blue. Based on a speaker originally designed for use in wireless radios, the G12, it was modified, reinforced and, most notably, coloured blue! Fitted to Vox AC30 amps, this classic speaker became a firm favourite of legendary artists from The Beatles to Queen to U2.
The tone of this much-loved speaker has characteristically warm lows, mellow upper-mids, and a famously clear, bell-like top-end all delivered with a wonderfully dampened attack thanks to the speaker's alnico magnet.
With the Celestion Blue speaker IR, you can enjoy the fantastic tones of this legendary guitar speaker wherever you play.
G12M Greenback – The Legend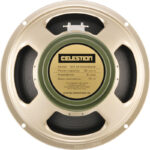 With the G12M Greenback speaker IR, you can access the distinctive tones of the '60s and '70s classic rock scene.
The original G12M Greenback has evolved a lot over its long history but has always retained its 'woody' tones with beautiful break-up and sweet compression; working in synergy with the amplifier to unlock a new wave of saturated guitar sounds that defined an era. This speaker is beloved by its legion of fans, from Jimmy Page and Jeff Beck, to AC/DC's Angus Young, who has been an enthusiast for many years.
With a broad mid-range attack and a restrained top-end, the G12M gives a wonderfully punchy element to the chords and an astonishing lead tone, all with the grit and aggression associated with a ceramic magnet guitar speaker. Now you can experience the distinctive tones of our digital G12M Greenback speaker IR.
Vintage 30 – The Classic
For those looking for broad and complex combinations of tones, look no further than the Vintage 30.
Originally designed in the 1980s to meet the increased power and overdrive demands of the new generation of rock players and their hot-rodded amplifiers, the Vintage 30 delivers detailed and complex harmonics, with a warm low-end, rich vocal mid-range and extraordinarily detailed highs.
What's really great about the Vintage 30 is that it's versatile enough to handle almost any style of music – from country and blues to rock and metal, with a tonal balance that ensures the guitar part sits just right in the band mix.
This has made it an enormously popular speaker employed by a legion of legendary players.
G12M-65 Creamback – The New Standard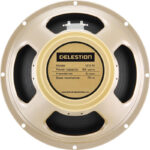 While the G12M Greenback remains incredibly popular, there has been a growing trend to downsize from 4×12 to 2×12 cabs. This has fueled a demand for a speaker that can produce the familiar tones of the G12M while still able to handle the power output of a 100-watt amp head (when used in a pair). Thus, in 2012, the G12M-65 Creamback was born, providing 65-watts of power handling.
Continuing the legacy of the original G12M, the G12M-65 delivers the definitive and instantly familiar classic rock tone of the Greenback: providing the much-loved warm mids and sweet high-end tones; while packing some additional low-end 'grunt' thanks to its increased power handling. The G12M-65 Creamback speaker IR delivers these beautiful tones with amazing accuracy and detail, allowing you digital access to the speaker that has become the new benchmark in guitar speaker tone anytime you need it.
G12H-75 Creamback – The Hard Hitter
The original G12H was created in the late 1960s by fixing an 'H' magnet to the body of a G12M speaker. This dynamically changed the tonal balance and produced a speaker with noticeably more power. As this proved to be such popular modification, we did it again! We added an 'H' magnet to the G12M's successor, the G12M-65, to create the G12H-75 Creamback.
The greater magnetic flux of the 'Heavy' magnet allows for more precise control to the sonic signature of the Creamback, producing the distinctive G12H sound while delivering 75 watts of power handling. This speaker provides tight bass, impactful highs and a wonderful thickness to single notes that players will fall in love with.
As such, it was a natural choice for becoming one of our first speaker impulse responses. The G12H-75 speaker IR brings these unctuous tones to your music, no matter where you play.
G12H Anniversary – The Heavy Rocker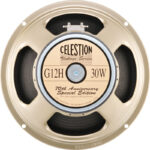 If you want to create the classic sounds of hard rock as defined in the 1960s and '70s, the G12H Anniversary is the speaker for you. Strong, aggressive low-end, powerful low-mids and lots of upper-mid attack characterise this iconic speaker.
Re-released in 1994, the G12H Anniversary pays homage to the original 'Heavy' ceramic magnet speaker. With power handling of 30 watts, this speaker provides a full-bodied sound with enough treble to give a hard edge to lead lines that really let you stand out when you're ready to cut loose with your solo.
With such a fantastic pedigree, the G12H Anniversary had to have its own speaker IR. Now you can add these stunning hard rock tones to any set piece you want.
Heritage Series G12-65 – The Crowd Pleaser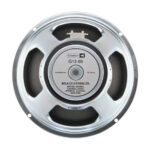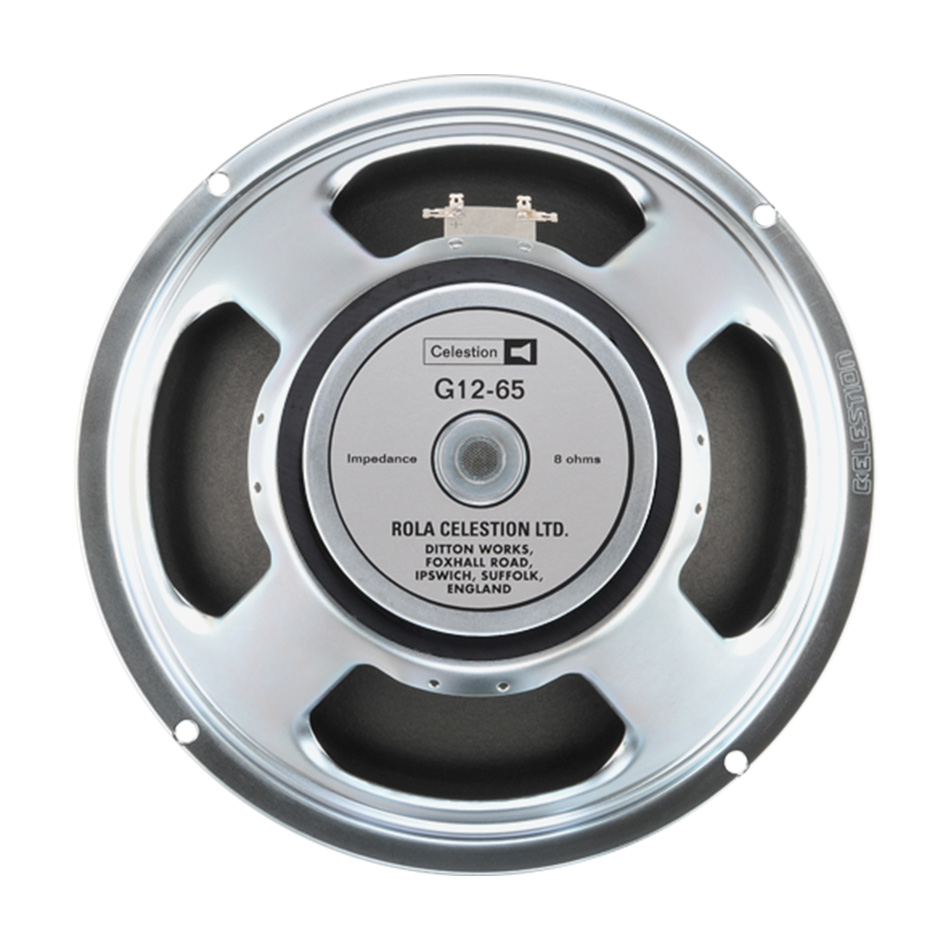 Widely regarded as one of the best speakers in the world for use in 4×12 cabinets, the Heritage G12-65 speaker impulse response lets you access these stunning tones quickly and easily.
Characterised by a fast attack and tightly-controlled low-end, this speaker was developed in the late 1970s. By the early 1980s, it was a firm favourite with hard rock players but has found a new audience with modern Blues players too, such as Robben Ford.
Precise and detailed, the Heritage G12-65 gives you astonishing tonal and musical flexibility, and, thanks to our speaker IR, you can download it now.

The Magnificent 7 Impulse Responses
Our entire library of speaker IRs are available in a range of cabinet options: 1×12 (open or closed back), 2×12 (open or closed back) and 4×12 (closed back).
Not only do these speaker impulse responses allow you to enjoy the authentic Celestion tones anywhere you want, quickly and consistently, but each cabinet IR comes with 18 impulse responses to choose from. These are made up of three different microphone brands, each of studio quality, in six different positions. This lets you combine your IRs to your heart's content, without any unwanted crossover between the individual mics.
Or, take a look at our full range of speaker impulse responses here.