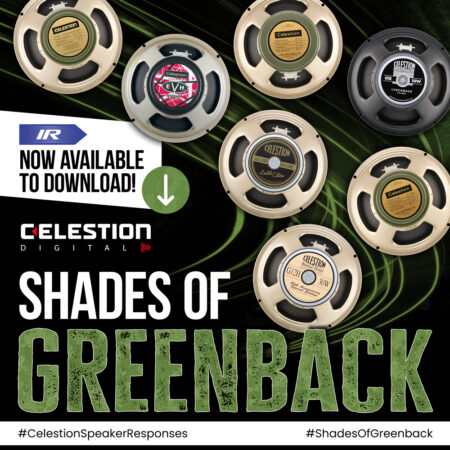 Available to download now in IR format, the Shades of Greenback collection brings together a lineup of seven 12-inch, Greenback-style Celestion speakers at a discounted price!
With a beautiful break-up and glorious midrange crunch, the G12M unlocked a new wave of saturated guitar tones that proceeded to help define the sound of rock music when it first came into being in the mid-1960s. Its big brother, the G12H, added a tighter bass end and searing lead tones, providing a perfect sonic partner; its greater output level and power handling making this speaker the obvious choice for live performance.
With their distinctive green rear cans, these speakers became known as Greenbacks and together gave voice to the guitar mastery of Clapton, Hendrix, Beck and Page, and many more legends after them.
The Shades of Greenback collection brings together the G12M and G12H as well the speakers that have since been inspired by these tonal icons. Fans of classic rock and all things Greenback will be in sonic heaven.
Below is a breakdown of the speakers included in this IR collection, including all the cabinet configurations for each speaker – 1×12 (open and closed back), 2×12 (open and closed back) and 4×12 (closed back).
G12M Greenback – The Legend
The speaker that helped define rock tone. Expect a broad mid-range attack and a restrained top-end with added grit and aggression. Voiced with additional broad mid-range attack and restrained top-end to give a forward punchy attitude to chords and a searing lead tone without fizz; this speaker lets you unlock the sweet, saturated guitar tones that defined rock music throughout the 1970s.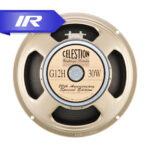 G12H Anniversary – The Heavy Rocker
Recreate the classic sounds of the 1960's and 1970's hard rock era with this one. With no quarter given, the G12H Anniversary delivers serious swagger with its aggressive low-end, articulate treble and searing midrange. This speaker is a go-to for an uncompromising hard rock tone; it's powerful enough to cut through at loud stage levels, adding a harder edge to lead lines & solos and bringing more attitude to smoother amp tones.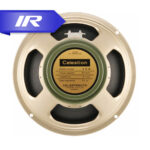 Heritage Series G12M – Timeless Tone
The Heritage Series was Celestion's quest to build our iconic speakers as close to their 1960s specification as possible. The Heritage G12M delivers a little more openness and room to breathe than the modern G12M. The result is a speaker that delivers a rich, vocal midrange, a well-articulated treble, and a warm, controlled low end with plenty of crunch and compression if you dig in.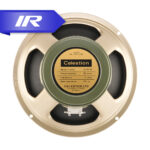 Heritage Series G12H(55) – The Bass Cone
This G12H features a 55Hz (low resonance) cone. Originally intended for bass guitar, it was quickly adopted by guitar players too, who loved its more pronounced low-end thump. With a dense, complex mid-range and a fine-grained treble, the G12H(55) is excellent for cranking out brooding power chords, complemented by smooth and rich bridge pickup tones and flute-like neck pickup tones.
G12-35XC – The Sonic Legacy
The 35XC has truly vintage sonic characteristics with the poise, fluidity and musicality reminiscent of the legendary Pulsonic-coned speakers from the 1960s. This speaker is capable of delivering an open, chiming clean sound without the need to sacrifice a satisfying overdriven growl or blistering high-gain lead lines.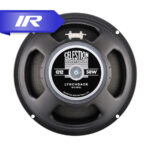 G12-50GL Lynchback – Mr. Nasty
A few years ago, George Lynch came to us and requested we build him his perfect speaker. This is it. Beautiful, saturated vintage rhythm tones together with a modern lead sound that befits a legendary Shredmaster. This speaker delivers the legendary and much-celebrated vintage tone of a G12M Greenback with the additional capability of producing a harder, more aggressive sound on demand.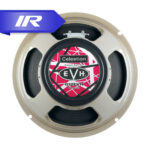 G12 EVH – The Ultimate Brown Sound
Last but certainly not least is the EVH signature speaker. Characterised by warm lows, a lush midrange and an expressive and refined treble, this speaker retains the renowned 'brown sound' and is a must-have for fans of the guitar tone in Van Halen's early albums.
Download The Shades of Greenback IR Collection
As we mentioned at the beginning of this article, the Shades of Greenback IR collection is a great way to expand your speaker response library at a discounted price. Also, if you already own any of the speaker responses included in the collection, you'll also receive an additional discount to complete your Greenback collection!
Download the Shades of Greenback IR collection here