Celestion Blue Impulse Responses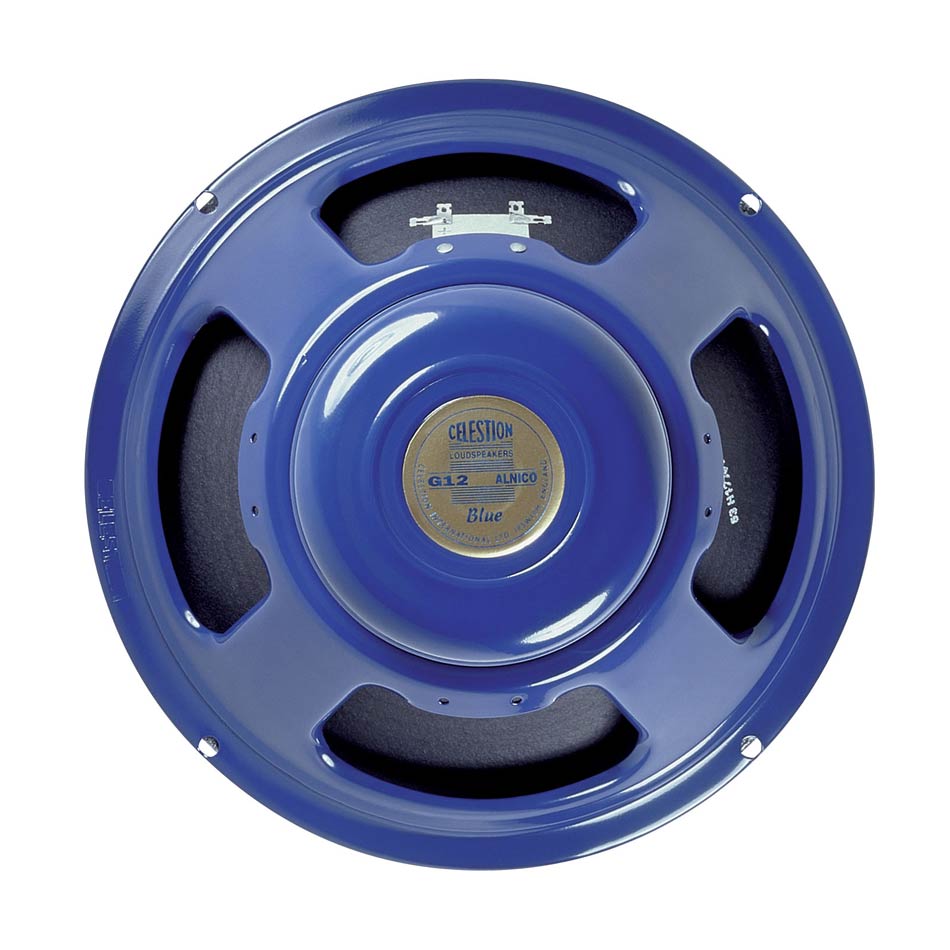 When the T.530 G12 radio speaker was reinforced, painted blue and loaded in an AC30… a legend was born. It became the Celestion Blue, with a characteristically mellow midrange, complemented by scintillating highs, all soaked in gloriously musical, alnico compression.
From the Beatles to Queen to U2, the Blue has been an essential part of the tone of giants. Download the official Celestion Blue impulse responses and get the tone of the world's original purpose-built guitar speaker.
IRs for the Celestion Blue have been recorded for five different cabinet configurations:
1×12 (open back)
1×12 (closed back)
2×12 (open back)
2×12 (closed back)
4×12 (closed back)
Each configuration was sampled using three leading studio quality microphones, with each mic placed in six different positions – producing 18 IRs per cabinet arrangement. A further 8 IRs were created by mixing different mics together to give yet more tone options for each cabinet type. (Details of mics, placements and mixes are available here.)
To own the complete set of IRs for all five cabinet types, choose the Collection option. Or just download the IR's for the particular cabinet arrangements you want, one at a time.
The impulse response files are delivered in a generic, uncompressed .wav format. You will need a suitable DAW or other convolution software to use the files. (Find out more here.)
Celestion Blue Collection
Get all the impulse response files for the Celestion Blue series in one complete set. Explore the full range of sounds for this classic speaker, at a considerable saving over buying individual files.
Celestion Blue - 1x12 (Open Back)
Celestion Blue - 1x12 (Closed)
Celestion Blue - 2x12 (Open Back)
Celestion Blue - 2x12 (Closed)
Celestion Blue - 4x12 (Closed)