V-Type
One of a new breed of Celestion guitar speakers, the V-Type offers an alternative tonal flavour. It is sweet-sounding with a superbly balanced character that imparts a real vintage musicality; built with the modern player in mind.
What's special about the Celestion V-Type is its warm, tactile feel. Highs are open and airy, but never shrill or brittle; complemented by full-bodied lows and a well-balanced midrange. The speaker's distinctive percussiveness is sure to bring joy to rhythm players, with a lower midrange that gets agreeably punchy when played dirty. Clean sounds sparkle and glimmer, but there's still plenty of raunch on tap when you're ready to rock out.
The Celestion V-Type impulse response provides you with an accurate and reliable digital version of this modern classic. Select from a choice of 5 individual cabinet variations or buy the complete set as one collection and save over 40%. Alternatively, include the V-Type as part of your own IR collection with one of our Pick & Mix options.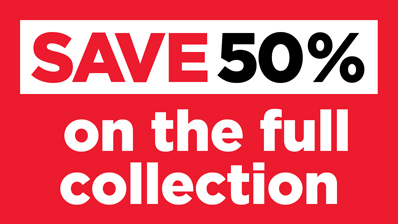 Save 50% on Collections vs Single Cabinets
Save 50% on Collections vs Single Cabinets
Buy one of our Celestion Collections and save 50% vs buying the included cabinets individually.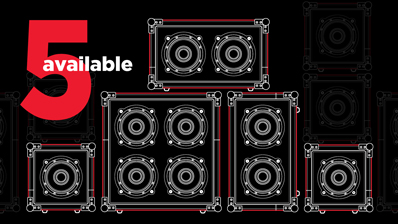 5 Different Cabinets Available
5 Different Cabinets Available
Five different types of impulse response file, corresponding to five different cabinet types:
1×12 (open back)
1×12 (closed back)
2×12 (open back)
2×12 (closed back)
4×12 (closed back)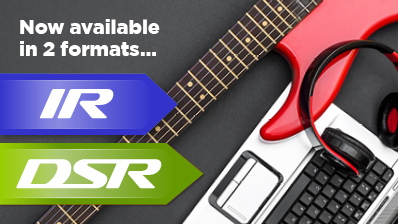 Available in IR or DSR format
Available in IR or DSR format
Each cabinet recording is available as an Impulse Response (IR), authentic digital speaker tone in the industry standard format for full compatibility with your DAW, profiler or amp modeller. The digital download collection and individual cabinet files are also available as a Dynamic Speaker Response (DSR), the "next generation IR" that works together with Celestion's SpeakerMix Pro plug-in to deliver tone that's even more responsive to playing style: adding more "feel" to your sound for even greater realism.
---