Classic Lead 80 Impulse Responses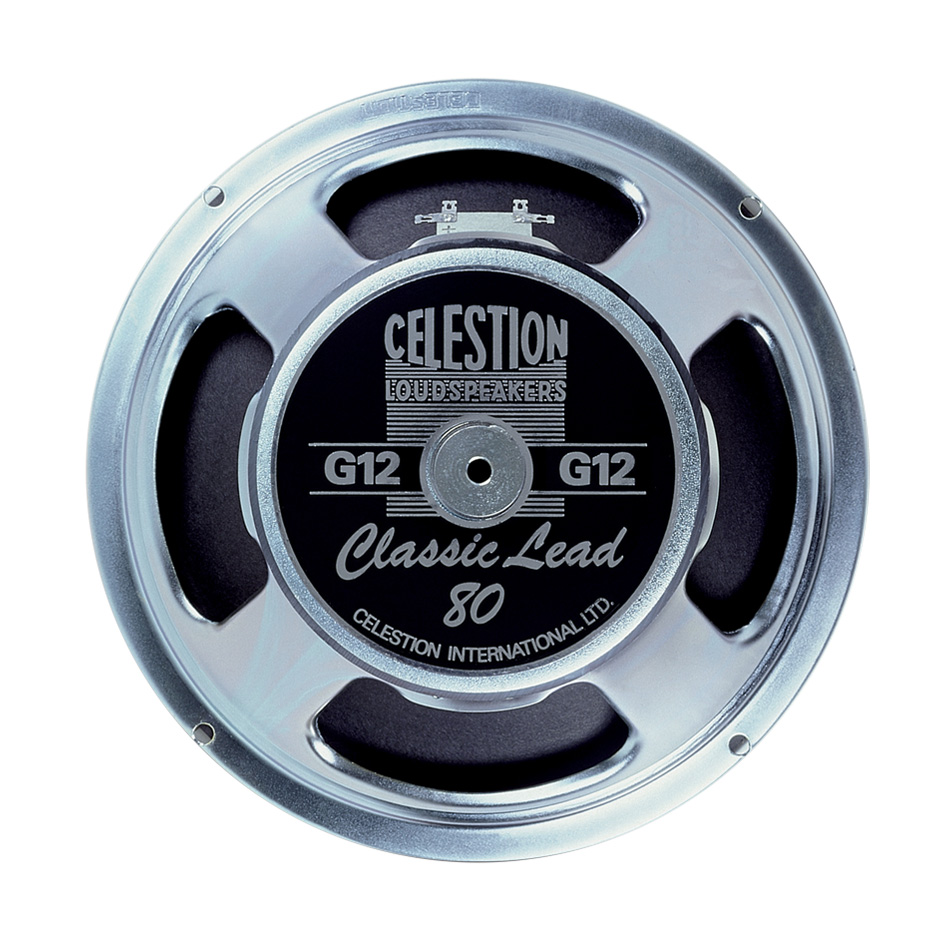 Developed in the 1980s as a natural evolution of the G12-80, the Celestion Classic Lead 80 features a traditional guitar speaker cone built together with a fibreglass voice coil and a larger dust cap, which encourages the specific cone modes that give this speaker its unique sound, combining the best of vintage and modern tones.
The Classic Lead 80 speaker (referred to sometimes as the CL80) is much loved by lead guitarists for its speed, punch and articulation; with every note clearly defined, even when you're playing with immense distortion. It also sounds great clean, with that same clarity combining with the speaker's natural headroom to deliver an effortlessly dynamic performance.
The Celestion Classic Lead 80 is available as five different types of IR, with the speaker itself featuring in five differing cabinet options:
1×12 (open back)
1×12 (closed back)
2×12 (open back)
2×12 (closed back)
4×12 (closed back)
The impulse response for each cabinet has been acquired by using three well-known studio recording microphones. Each of these mics is sited in six distinct locations, yielding a total of 18 impulse response files
We've also incorporated a further 8 mix IRs for each of the cabinets. This has been done by mixing single impulse responses together, giving more options for creating fantastic tones. We've added some more information on the combinations of microphones and the mic placements used for the mixes – read more here.
Every cabinet type has been made into an impulse response pack, which is available to purchase as an individual item. For multiple cabs, you may wish to choose the entire speaker collection: download and receive all five cabs together.
The impulse response files are delivered in .wav format, making them compatible with most popular convolution plug-ins. You can find out more about software and hardware compatibility by navigating to this page.
Classic Lead 80 Collection
Get all the impulse response files for the Celestion Classic Lead 80 series in one complete set. Explore the full range of sounds for this classic speaker, at a considerable saving over buying individual files.
Classic Lead 80 - 1x12 (Open Back)
Classic Lead 80 - 1x12 (Closed)
Classic Lead 80 - 2x12 (Open Back)
Classic Lead 80 - 2x12 (Closed)
Classic Lead 80 - 4x12 (Closed)