G12-35XC Impulse Responses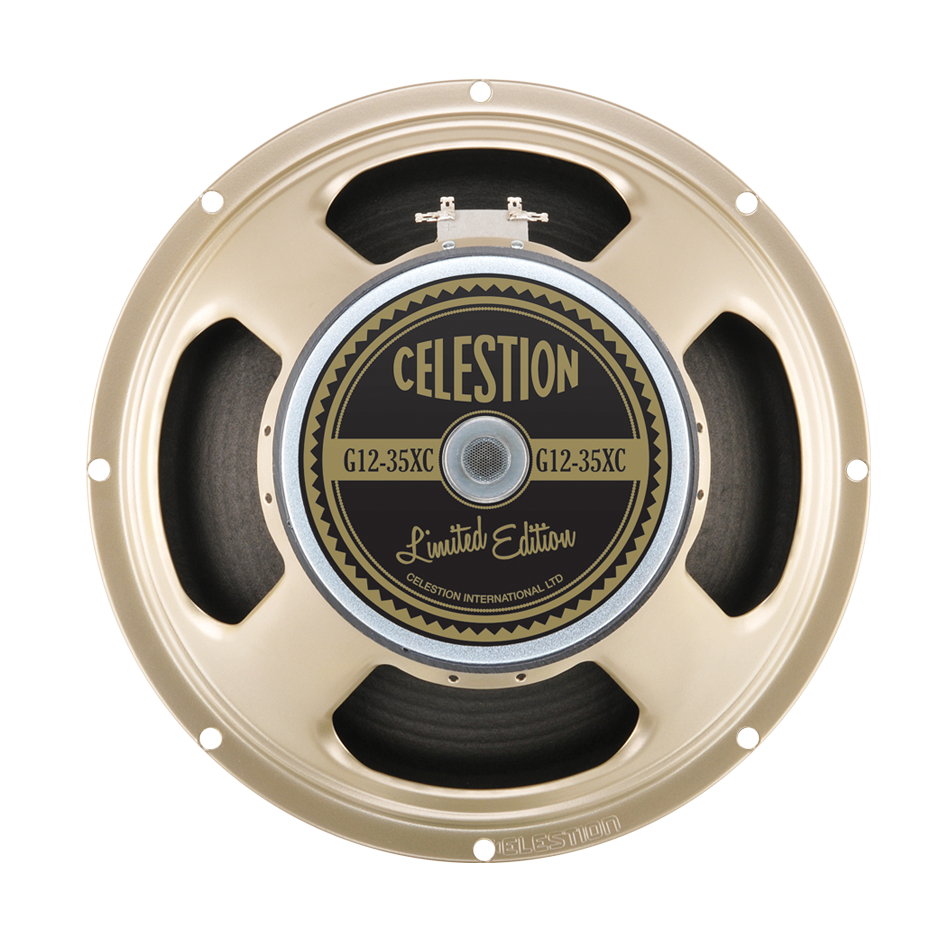 G12-35XC Impulse Responses
The G12-35XC was introduced in 2014 to commemorate Celestion's 90th birthday; as a special edition production-run, limited to just 3000.
Featuring a 42 oz magnet – the only Celestion guitar speaker to do so – the 35XC was built combining tried-and-tested materials and construction methods together with new design techniques. The intention was to create a speaker that had truly vintage sonic characteristics; with the poise, fluidity and musicality reminiscent of the legendary Pulsonic-coned speakers from the 1960s. The speaker is fully capable of delivering an open, chiming clean sound without the need to sacrifice a satisfying  overdriven growl or blistering high-gain lead lines.
Increasingly difficult to come by, the G12-35XC has now been immortalised as a collection of digitally downloadable impulse responses, so now it's available to buy with no limits!
The G12-35XC impulse response collection showcases this unique speaker in 5 different formats of  cabinet:
1×12 (open back)
1×12 (closed back)
2×12 (open back)
2×12 (closed back)
4×12 (closed back)
When recording the speaker in each cabinet format, we used three well known, studio quality microphones sited in six different locations close to the speaker itself. The result is 18 individual, direct impulse responses per cabinet.
To increase the tonal variety available, we have included supplementary IR mixes; created by missing individual impulse responses together in different combinations. Go to this page to see more about how we created the different mixes.
Purchase each single cabinet-type impulse response pack individually. Or instead take advantage of the discount and get the complete collection of five cabinets in one download.  The IRs are supplied as .wav files thus making them wholly compatible with your chosen convolution software. Find out more by clicking here.
G12-35XC Collection
Get all the impulse response files for the G12-35XC in one complete set. Explore the full range of sounds for this classic speaker, at a considerable saving over buying individual files.
G12-35XC - 1x12 (Open Back)
G12-35XC - 2x12 (Open Back)