G12-50GL Lynchback Impulse Responses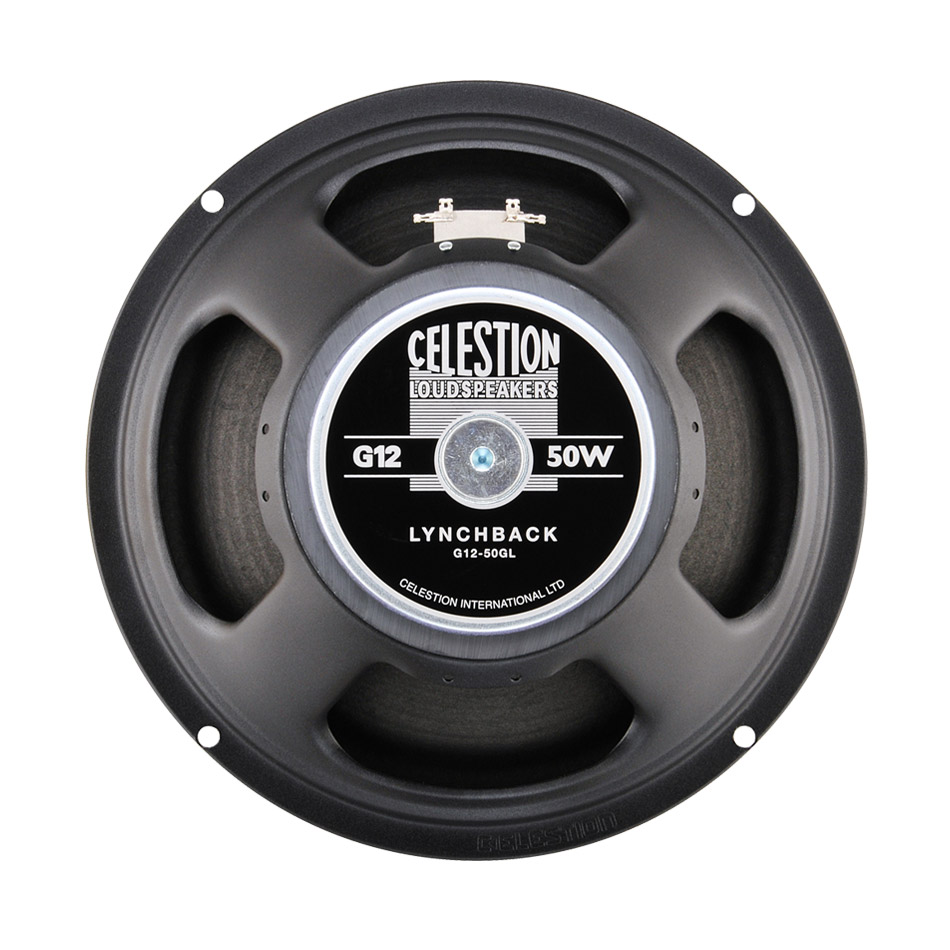 Created to meet the exacting standards of iconic metal guitarist George Lynch, the G12-50GL Lynchback speaker delivers the legendary and much-celebrated vintage tone of a G12M "Greenback" with the additional capability of producing a harder, more aggressive sound on demand.
Not just for high-octane shred-metal, the Celestion Lynchback delivers responsiveness, clarity and superb dynamics. By blending a unique combination of sonic elements taken from models introduced throughout Celestion's history, we designed a speaker that provides a warm and detailed lead tone, coupled with an up-front attitude just bursting to deliver punchy, effective rhythm sounds.
The G12-50GL Lynchback is available as five different types of impulse response file, with the Lynchback featuring in five different cabinet types:
• 1×12 (open back)
• 1×12 (closed back)
• 2×12 (open back)
• 2×12 (closed back)
• 4×12 (closed back)
Each cabinet's IR has been captured using three famous microphones used in recording studios around the world. Each of these mics is placed in six different locations, capturing eighteen IRs in total.
We've also included eight more IR mixes for each of the cabinets. These have been created by mixing single IRs, giving additional options for you to create fantastic and unique tones. More information about mic combinations and placements used for each of these mixes can be found here.
Every cabinet type is available to purchase as an individual impulse response pack. Multiple cabs can be purchased as an entire speaker collection: download this to receive all the recordings for this speaker type in one package.
The IR files are delivered in .wav format, making them compatible with most popular convolution plugins. You can find out more about software and hardware compatibility by navigating to this page.
G12-50GL Lynchback Collection
Save 40% off by downloading all five cabinet impulse responses for the Celestion Lynchback speaker as one complete set.
G12-50GL Lynchback - 1x12 (Open Back)
G12-50GL Lynchback - 1x12 (Closed)
G12-50GL Lynchback - 2x12 (Open Back)
G12-50GL Lynchback - 2x12 (Closed)
G12-50GL Lynchback - 4x12 (Closed)