G12-65 Impulse Responses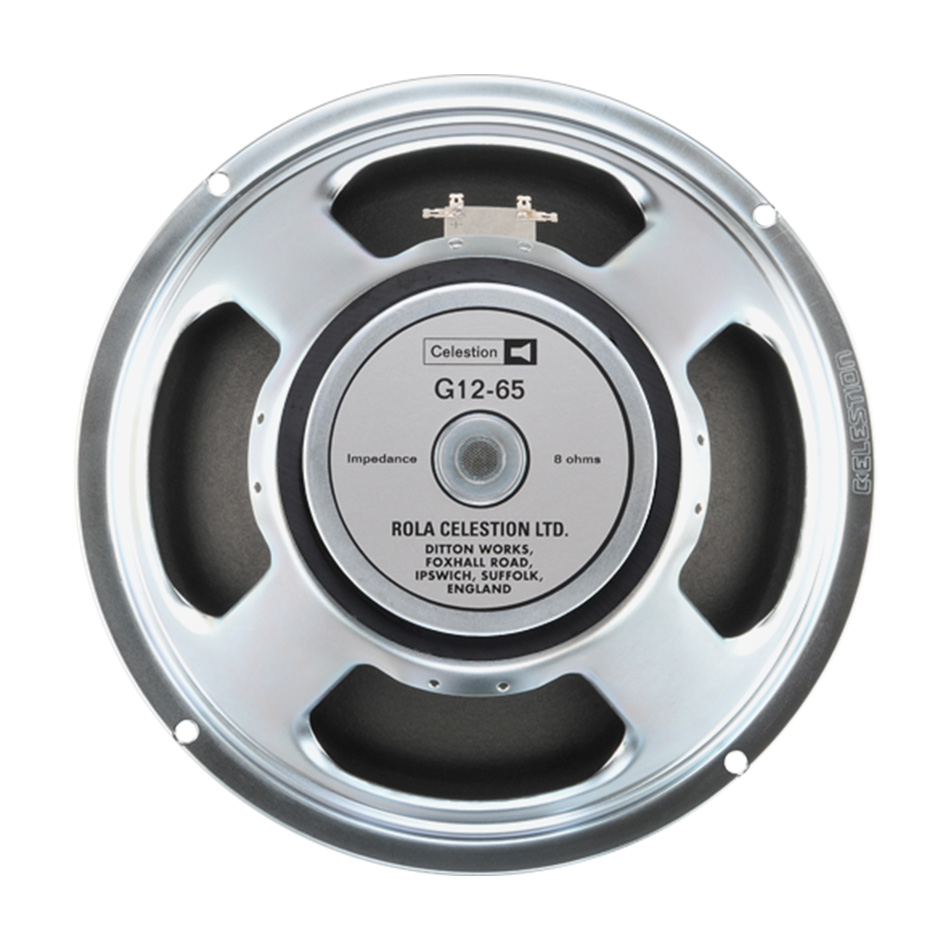 Born in the late '70s and regarded by many as the ultimate 4×12 speaker, the G12-65 has also found its sonic home delivering modern blues with players like Robben Ford.
Download the official Celestion G12-65 impulse responses to get firm lows, a thick midrange and a precise and detailed high end. Whether you want an aggressive, high gain grind, an '80s thrash attack or sweet Dumble-style boutique tones, it's all just a click away.
The G12-65 has been recorded in five typical cabinet arrangements:
1×12 (open back)
1×12 (closed back)
2×12 (open back)
2×12 (closed back)
4×12 (closed back)
For each of these five arrangements, recordings were made using three professional quality, industry standard microphones, each placed in six different positions – resulting in 18 recordings for each cab arrangement. Then we mixed together these mics and placements together to create another 8 tonal variations per cabinet. (Technical details of microphones used, placements and mixes can be seen here.)
The G12-65 Collection option contains the entire set of IRs for all five cab arrangements. Alternatively, IRs can be purchased singly, for just one cabinet arrangement at a time.
The IR files are delivered in lossless .wav format, and will require suitable convolution software / DAW. (Find out more here.)
G12-65 Collection
Get all the impulse response files for the G12-65k series in one complete set. Explore the full range of sounds for this classic speaker, at a considerable saving over buying individual files.
G12-65 - 1x12 (Open Back)
G12-65 - 2x12 (Open Back)