G12H-150 Redback Impulse Responses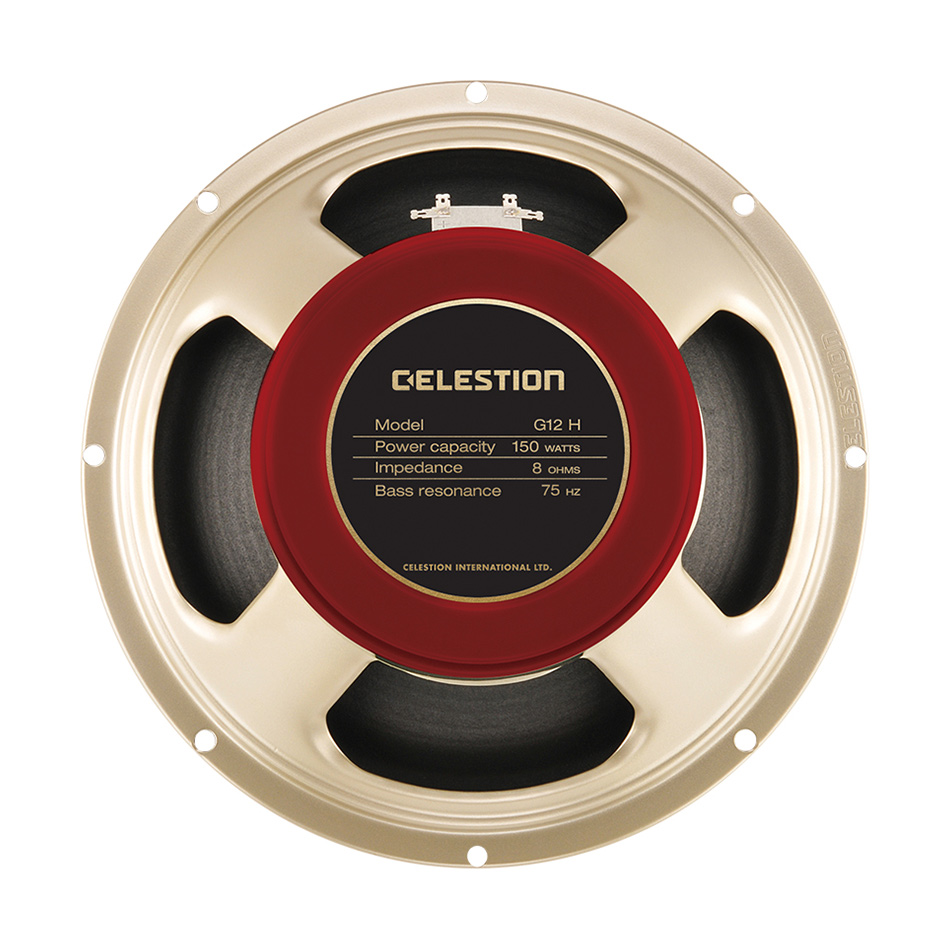 With the G12H-150 Redback, Celestion  has designed a guitar speaker of contrasts. It's built to  deliver towering slabs of frightening, monstrous tone, but still has the detail and clarity you need to play loud and clean.
Constructed with a supersized 2-inch voice coil, combined with the heaviest G12 magnet and a ton of engineering expertise, this guitar speaker delivers a tight, fat low end, more laid back treble and enough midrange character to deliver compelling lead lines.
Get gargantuan tone direct to your modelling amp or audio workstation and dial in balance, responsiveness and superb playability delivered by the Redback with muscular ease.
There are five different impulse response types for the G12H-150 Redback speaker, for each of five distinct cabinet types:
1×12 (open back)
1×12 (closed back)
2×12 (open back)
2×12 (closed back)
4×12 (closed back)
The responses from every one of the cabinets have been recorded with three high quality, professional, studio-standard recording microphones. Each one placed in six distinct positions (the result being 18 IRs for every cabinet type). In addition, we have included a further eight IRs per cab, which have been created by mixing a selection of single IRs, so you have some additional tonal options. Check out more information on the mic combinations used for these mixes by clicking here.
Buy each single cabinet-type IR as an individual item. Alternatively opt for the entire Collection and receive all five cabinets together. In all cases, the Impulse Responses are downloaded as .wav files for compatibility with convolution software. Find out more about this here.
G12H-150 Redback Collection
Get all the impulse response files for the G12H-150 Redback series in one complete set. Explore the full range of sounds for this classic speaker, at a considerable saving over buying individual files.
G12H-150 Redback - 1x12 (Open Back)
G12H-150 Redback - 1x12 (Closed)
G12H-150 Redback - 2x12 (Open Back)
G12H-150 Redback - 2x12 (Closed)
G12H-150 Redback - 4x12 (Closed)