G12H-75 Creamback Impulse Responses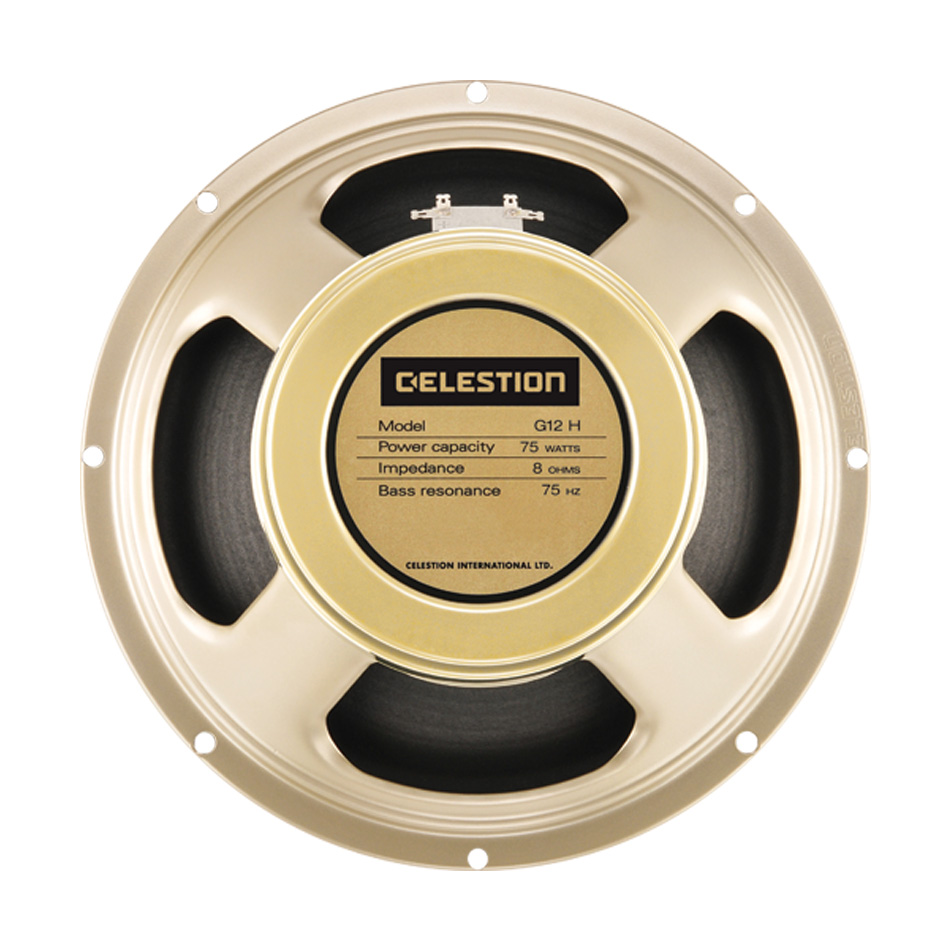 Undeniable Creamback tone, unmistakable H magnet control. The G12H-75 Creamback features the Heavy magnet, which adds greater control to the Creamback sonic signature. This results in a tighter bass, punchier, more dynamic highs as well as adding a chorus-like thickness to single note lines.
Download the official Celestion G12H-75 Creamback impulse responses now, and instantly bring stunning articulation, balance and musicality to your guitar tones, whether live, at home or in the studio.
There are five IRs for the G12H-75 Creamback, corresponding to five different cabinet arrangements:
1×12 (open back)
1×12 (closed back)
2×12 (open back)
2×12 (closed back)
4×12 (closed back)
Each of these cabinet types, has been sampled using three widely used, professional quality studio microphones, each of which were placed in six different positions, to produce a total of 18 IRs per cab. An additional 8 mixes were recorded for each cabinet, combining mics in different ways, to give yet more variations in tone. Details of the specific microphones and mixes used can be seen here.
You can choose to buy IRs for just one of the five cabinet types, or you can get the whole set at a considerable saving, by choosing the Creamback G12H-75 Collection.
Download files are in .wav format, and are designed to be used with suitable convolution software (e.g. a DAW). Click here to find out more about this
G12H-75 Creamback Collection
Get all the impulse response files for the G12H-75 Creamback series in one complete set. Explore the full range of sounds for this classic speaker, at a considerable saving over buying individual files.
G12H-75 Creamback - 1x12 (Open Back)
G12H-75 Creamback - 1x12 (Closed)
G12H-75 Creamback - 2x12 (Open Back)
G12H-75 Creamback - 2x12 (Closed)
G12H-75 Creamback - 4x12 (Closed)