G12M Greenback Impulse Responses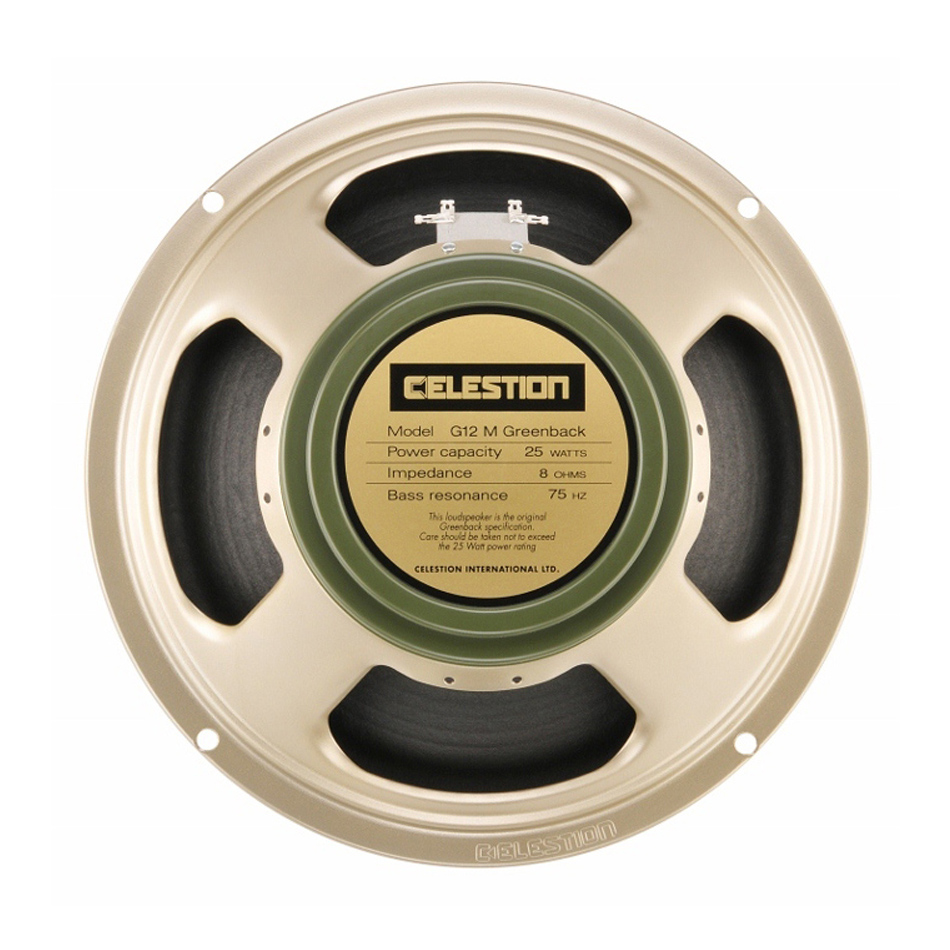 AC/DC's Angus Young is just one of a legion of players who have always loved the distinctive break up and glorious midrange crunch of the Greenback.
With the official Celestion G12M Greenback impulse responses, you can unlock the sweet, saturated guitar tones that defined rock music throughout the 1970s, direct from your desktop DAW or amp modelling hardware. Download the benchmark G12M Greenback tone with this sonically faithful digital IR.
IRs for the G12M Greenback are available for five different cabinet types:
1×12 (open back)
1×12 (closed back)
2×12 (open back)
2×12 (closed back)
4×12 (closed back)
Each cabinet has been recorded in six different mic positions using three industry standard pro studio recording mics (18 IRs per cab). We've also added in 8 mic mixes per cab for some additional tonal options. Find out more about the specific microphones and mix combinations used to create these impulse responses here.
IRs can be purchased one cabinet type at a time, or all together in the Collection option.
The files are provided in .wav format, and require convolution software to use. You can find out more about this here.
G12M Greenback Collection
Get all the impulse response files for the G12M Greenback series in one complete set. Explore the full range of sounds for this classic speaker, at a considerable saving over buying individual files.
G12M Greenback - 1x12 (Open Back)
G12M Greenback - 1x12 (Closed)
G12M Greenback - 2x12 (Open Back)
G12M Greenback - 2x12 (Closed)
G12M Greenback - 4x12 (Closed)