Neo Creamback Impulse Responses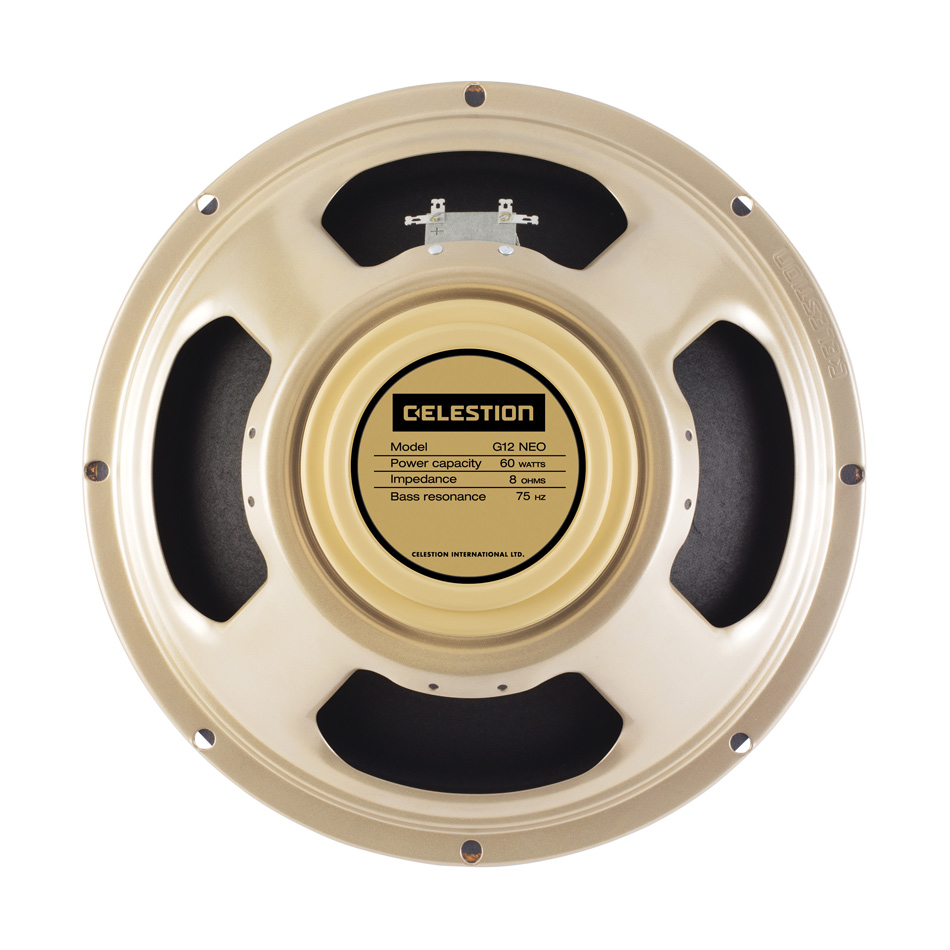 The Neo Creamback has been created using a neodymium magnet assembly, making it around half the weight of a traditional ceramic magnet speaker. When it comes to Impulse Responses of course, the speaker's weight doesn't matter in the slightest. However, not only did the newly designed magnet assembly result in a speaker that easily delivers a Creamback-style tone, it also adds a little extra magic all its own, that's sure to set pulses racing.
While still providing the punch of a ceramic magnet Creamback together with a warm and vocal midrange, the Celestion Neo Creamback adds to this the shimmering presence of an Alnico guitar speaker as well as some additional note separation thanks to the powerful forces of the neo magnet.
For the Neo Creamback, there are 5 individual IR varieties, corresponding to each of 5 separate types of cabinet:
1×12 (open back)
1×12 (closed back)
2×12 (open back)
2×12 (closed back)
4×12 (closed back)
For each of these cabs, the Celestion Neo Creamback IRs have been recorded using three different professional and high-quality, studio-grade microphones. The mics were each placed in six discrete locations (thereby resulting in eighteen impulse responses per cab). Not only that, we've incorporated eight more impulse responses for each cabinet, created by mixing together various single IRs, giving you further tonal choice. Click here to find out more about the combinations of microphone that have been used for the mixes.
Each single cabinet-type IR can be purchased individually – or buy the complete Collection.
All IR files are delivered in .wav format for maximum compatibility with a range of different convolution and amp modelling products – find out more here.
Neo Creamback Collection
The full set of impulse responses for the Neo Creamback including all 5 individual cabinet configurations. Gives you access to the complete library of IRs for this speaker, at a significant reduction.
Neo Creamback - 1x12 (Open Back)
Neo Creamback - 1x12 (Closed)
Neo Creamback - 2x12 (Closed)
Neo Creamback - 2x12 (Open Back)
Neo Creamback - 4x12 (Closed)