Vintage 30 Impulse Responses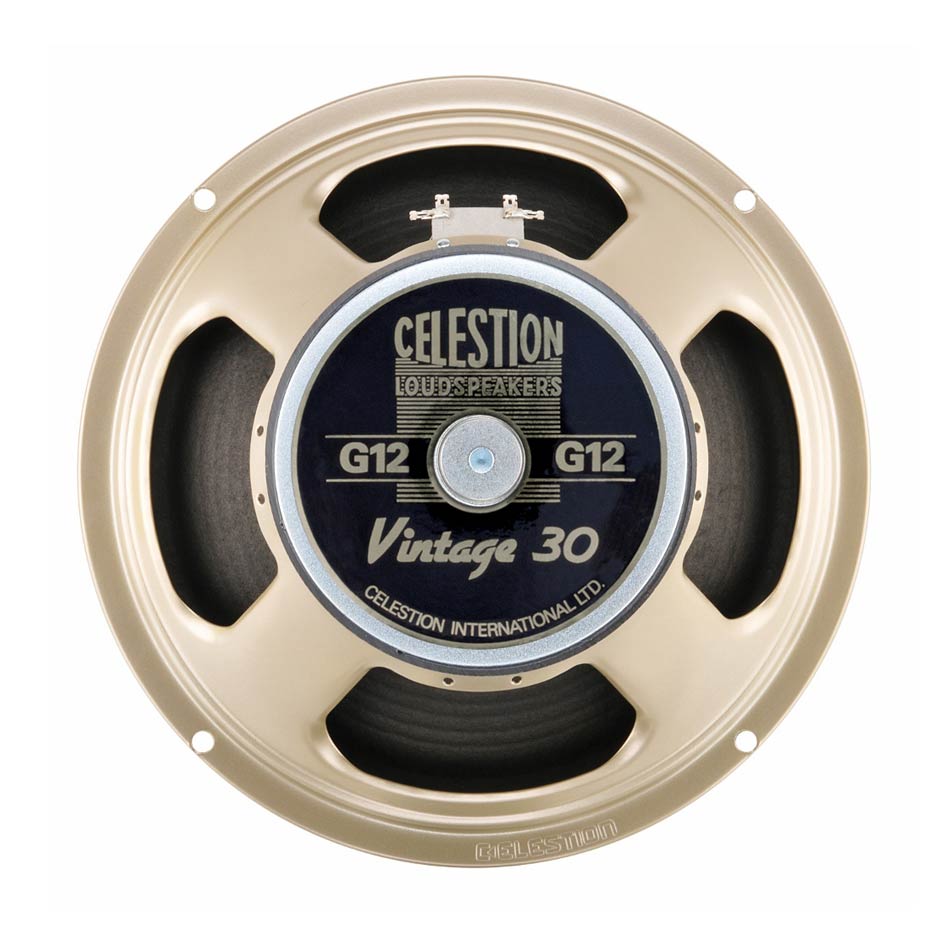 For over three decades, the Celestion Vintage 30 has been the go-to speaker for players looking for a broad range of rock and metal tones.
Now you can have its complex combination of tight bass tones, meaty mids and detailed highs as an official Celestion digital download. Whether at home, on the road or in a studio, get the impact, tone and attitude of the Celestion Vintage 30 with these impulse responses.
There are five IRs for the Vintage 30, one for each of the following different cabinet options:
1×12 (open back)
1×12 (closed back)
2×12 (open back)
2×12 (closed back)
4×12 (closed back)
Each cabinet has been recorded using three different pro quality microphones, each placed in six different placements – resulting in 18 recordings per cabinet. Eight additional tonal options were generated for each cabinet by combining different mic recordings together. (Find out more about the microphones, placements and mixes here.)
The full set of IRs for all five cabinet types can be purchased together by choosing the Collection option. Alternatively, IRs for each cabinet option can be purchased one at a time.
The impulse responses are provided as generic .wav files, for use with convolution software. (Find out more here.)
Vintage 30 Collection
Get all the impulse response files for the Vintage 30 series in one complete set. Explore the full range of sounds for this classic speaker, at a considerable saving over buying individual files.
Vintage 30 - 1x12 (Open Back)
Vintage 30 - 1x12 (Closed)
Vintage 30 - 2x12 (Open Back)
Vintage 30 - 2x12 (Closed)
Vintage 30 - 4x12 (Closed)