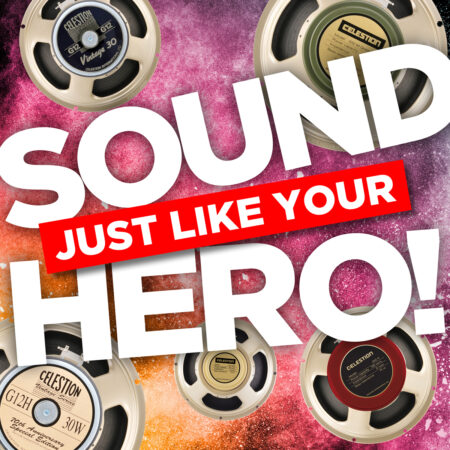 Most guitarists are influenced by other players – even those who go on to become guitar legends in their own right.  Kenny Wayne Shepherd is just one of many influential modern players who famously acknowledge Jimi Hendrix as their primary inspiration, while Slash credits Joe Perry and Brad Whitford of Aerosmith, as well as Led Zeppelin's Jimmy Page, with helping to define his own style of playing.
For many players it is a desire to sound just like their favourite guitarist or band that motivates them to start learning guitar in the first place. This is why there is so much effort expended, not just on developing playing skills and learning classic riffs, but on getting the right guitars, amps, speakers and cabinets to recreate the characteristic sound and feel of their favourite guitar heroes.  And of course, for many of the best players, Celestion speakers form a critical part in achieving that distinctive tone, so buying a Celestion speaker becomes a natural choice for many people putting their first rig together.
The Problem – So Many Speakers, So Little Time…
But what do you do if you've got more than one guitar hero? With well over half a century of guitar-based rock music behind us, most of us would have trouble narrowing down our personal list of "Most Influential Guitarists" to even 10. True, some of these stars share a love for the same Celestion speaker, as we will reveal below – but even so, the chances are that to do full justice to your best-loved players you'd need a pretty wide selection of speakers (not to mention cabinet configurations) at your disposal. And that's simply not practical or affordable for most players.
The Answer – A Celestion Impulse Response Library
Trying to decide which physical Celestion speaker(s) to buy based on your favourite guitarist is a pretty difficult decision to make. But with an impulse response library of different Celestion speakers at your fingertips, you can try out a whole range of playing styles and rock genres for a very affordable price.
Currently offering no fewer than 11 classic Celestion speakers, and with many more to come, our range of guitar speaker impulse responses lets you "pick and mix" your personal library of IR files – for a tiny fraction of the cost of buying the equivalent physical speakers and cabinets. Once they are downloaded into your amp simulator or DAW software, you can switch between them quickly and easily to try out different songs by your favourite guitarists.
Find Your Guitar Hero
If you've checked out our Partners in Tone pages you may already know about the many top players who use Celestion speakers. If not, here are just a few of the best known names associated with some of our best selling speakers (we've just picked examples where there is currently an equivalent Celestion impulse response available).
Brian May, Queen – Alnico Blue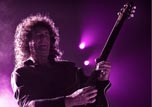 Angus Young, AC/DC – G12M Greenback
Bill Kelliher, Mastodon – Alnico Cream
Earl Slick, David Bowie's band – Alnico Blue
Frankie Sullivan, Survivor – Alnico Cream
Glenn Tipton, Judas Priest – G12M Greenback, Vintage 30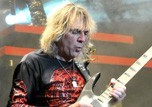 J Mascis, Dinosaur Jr. – Vintage 30
Jake E. Lee, Red Dragon Cartel – G12M Greenback
Kenny Wayne Shepherd – G12-65
Lenny Kravitz – G12M-65 Creamback
Lzzy Hale, Halestorm – Vintage 30
Michael Amott, Arch Enemy – Vintage 30
Mick Box, Uriah Heep – Vintage 30
Nils Lofgren, The E Street Band – G12-65
Paul Quinn, Saxon – Vintage 30
Peter Frampton – Vintage 30
Rick Nielsen, Cheap Trick – Vintage 30
Robben Ford – G12-65, A-Type
Scott Henderson – G12M Greenback
Slash – Vintage 30
Steve Vai – Vintage 30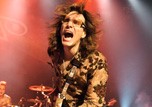 Wayne Sermon, Imagine Dragons – Blue, G12H-75 Creamback
So, while you're working on finding your own sound, a Celestion impulse response library has to be one of your best resources for helping to recreate the sounds of your heroes. To start your library today here are the IRs for the speakers featured in this blog here:
Alternatively, browse the whole range here.
Or, if you're new to IRs and want to play with the technology before committing to a purchase, why not download our free IR mix, based on the Vintage 30.