G12H Anniversary Impulse Responses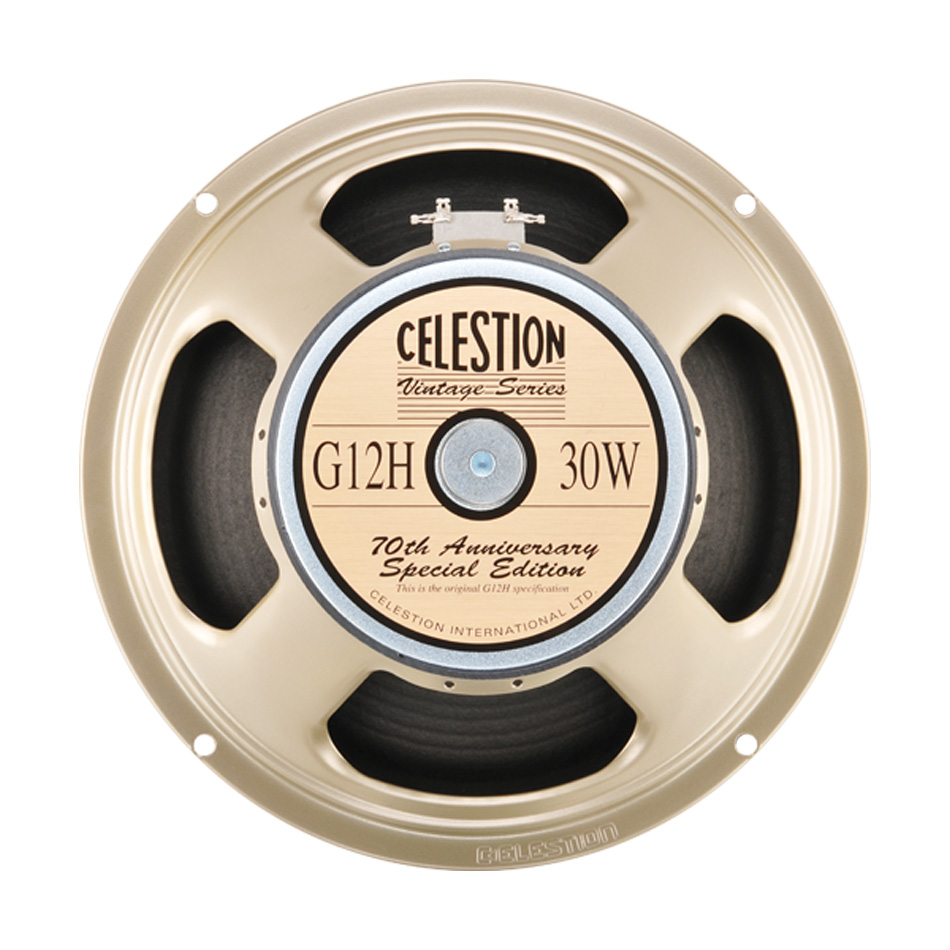 Re-released in 1994, this is the original "Heavy" magnet speaker, characterised by a tight bass and plenty of upper mid-range attack. Choose this speaker for an uncompromising hard rock tone. It's powerful enough to cut through at loud stage levels, adding a harder edge to lead lines and solos and bringing more attitude to smoother amp tones.
Get the Celestion G12H Anniversary impulse responses and add instant Heavy magnet swagger to your tone, wherever you are.
The G12H Anniversary has been sampled in five typical cabinet configurations:
1×12 (open back)
1×12 (closed back)
2×12 (open back)
2×12 (closed back)
4×12 (closed back)
Each cabinet configuration has been sampled using three different, widely recognised pro quality microphones, with each mic positioned in six different locations, producing a total of 18 recordings. We then combined these mics in several different ways to provide a further 8 different variations. More technical information about these different microphones and mixes can be found here.
The G12H Anniversary Collection option provides you with the complete set of 18 + 8 IRs for all five configurations. Alternatively, IRs can be purchased for just one cabinet configuration at a time.
You will need to own suitable convolution software / DAW to use the impulse response files which are delivered in uncompressed .wav format. (Find out more here.)
G12H Anniversary Collection
Get all the impulse response files for the G12H Anniversary series in one complete set. Explore the full range of sounds for this classic speaker, at a considerable saving over buying individual files.
G12H Anniversary - 1x12 (Open Back)
G12H Anniversary - 1x12 (Closed)
G12H Anniversary - 2x12 (Open Back)
G12H Anniversary - 2x12 (Closed)
G12H Anniversary - 4x12 (Closed)